The world of marketing has seen rapid development in the last ten years, especially in the digital space. Lockdown emphasized the need to reach audiences in a new way and that need continues to grow.
Optimising your brand in the ever-expanding digital world can seem like a huge challenge for many. But by correctly harnessing online avenues, you can boost the web presence of your brand and ultimately, make it grow.
The Metaverse is a clear indication of where the next digital era is heading, so brands need to keep up with their digital marketing in order to stay in touch with current consumers and appeal to future ones.
So, whether you're after a brand-new digital strategy, a UX/UI focused website, an MVP app, or an insight-led tailored solution, our team are on hand to deliver seamless digital offerings steeped in behavioural science and consumer insights.
Want to meet the team?
Ben Atkins, Head of Digital
Delivering across strategy, apps, websites and digital ads, Ben combines the agency's digital offering with our behavioural science insights and UX/UI skills.

Gemma Bullimore, Digital Creative Director
Gem heads up the digital creative team and has worked as an illustrator, print designer and digital designer before spending the last few years specialising in user experience.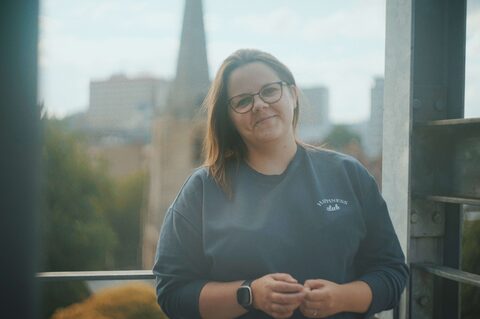 Mark Bullimore, Senior UX/UI Designer
From evaluating user requirements and illustrating design ideas to creating graphic user interface elements, Mark has been producing high-quality UX/UI design for a decade.
Lydia Hawksworth, Mid-Weight UX/UI Designer
Lydia has been a UX/UI Designer for 3 years. As part of the creative team, she designs apps, websites and everything digital for our clients.
Jeremy Leamen, Digital Project Manager
As a Digital Project Manager, Jeremy is on hand to keep momentum and ensure everything is on track and on budget with your digital project.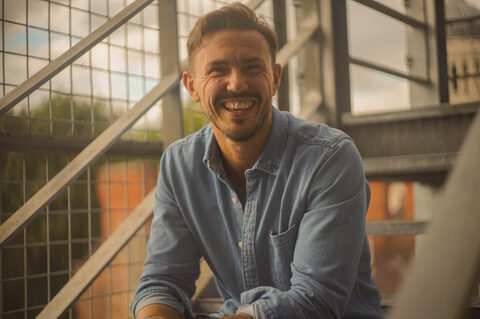 Our specialities
Websites that pack a punch
As Wordpress and WooCommerce Experts, we've created bespoke websites for a real mix of clients, from luxurious high street names and iconic food brands to healthcare companies and housing developers.
Every website we create comes from extensive research, prototypes, tested UX/UI web designs and in-depth consumer insight. So by the time we create the website, we know it will take engagement sky high and shine on any device.
Our custom-built sites are tailored to the user's needs, without a template in sight. Whether it's e-commerce, a brochure site, or a competition microsite ­– we adapt our designs to fit any brand and any project, however big or small.
And we know the maintenance of a site can be a daunting task, that's why our digital guidance doesn't end once we have delivered the website. Our after package ensures we are there to offer support and maintenance from a technical perspective on an on-going basis.
Bespoke strategies to sink your teeth into
WordPress, WooCommerce, SEO, apps, email campaigns and pay-per-click marketing – we do it all. But in order to decipher the best tailored route and strategy, we must take a deep dive into the brand.
That's why we analyse a brand's current site along with any competitors to make an informed decision on the best platform and strategy. Grounded in research and backed by behavioural science, all our design and technical recommendations are based on the insights we gain through industry specific research and future trends analysis.
After engaging in reviews and workshops, we'll craft an immersive strategy to improve figures and optimise success.
Workshops that work for you
Whether it's a big project, punchy personas or a defined customer journey, we'll always start the process with an interactive workshop to establish the purpose, direction and consumers of a brand.
We understand digital design is dependent on the intended audience, therefore, our workshops will use behavioural insights to uncover the wants and needs of consumers. The more we know about them, the better informed each and every one of our decisions will be, and the better placed we are to ensure our digital offerings meet the needs of existing customers and attracts new ones.
It comes down to asking three important questions: Is it viable for the client? Is it desired by the end user? And most importantly…can we make it possible using technology?
Once these questions are answered, our in-house digital experts can get to work on a solution.
Powerful UX and UI
When brands successfully improve the user experience, they create a more desirable place for users to interact with their product and brand. If a website is hard to navigate and causes confusion, users might abandon the interaction and move on. A well-designed, easy-to-use website is important in establishing credibility, authority, and trust among potential customers.
That's why we stress-test the UI with typical user journeys and provide a UI kit with a suite of mobile and desktop templates full of functional designs that feel fresh. We follow industry guidelines for accessibility and compliancy to make every user journey an inclusive experience, accessible to all.